Biography
Born in 1971 in Yuanjiang, Hunan, China, Jiang Zhi graduated from China Academy of Art in 1995. Jiang works with a wide range of media, including photography, painting, video, and installation. Fiction and poetry have also been an important part of his artistic output. Consistently engaging with contemporary social and cultural issues, Jiang consciously positions himself at the intersection of poetics and sociology, while weaving mundane social and personal experiences into his works.
As one of the most versatile Chinese artists of his generation, Jiang Zhi has had two major solo retrospectives at OCAT Shenzhen (2016) and Times Museum in Guangzhou (2012). His work has also been exhibited by international institutions and biennials, including "Art and China after 1989: Theater of the World" (Guggenheim Museum, New York, USA, 2017), the 9th Shanghai Biennial (Shanghai Power Station of Art, Shanghai, China, 2012), the 4th Guangzhou Triennial (Guangdong Art Museum, Guangzhou, China, 2012), Beijing Today Art Museum "The First Today's Documents (2007 ), "Between Past and Future: New Photography and Video from China" (ICP and Asia Society, New York, USA, 2004), "Zone of Urgency", the 50th Biennale di Venezia (Venice, Italy, 2003), and the 4th Gwangju Biennale (Gwangju, South Korea, 2002). Jiang was awarded the Chinese Contemporary Art Award (CCAA) in 2000, the Academic Award of Reshaping History (Chinart from 2000 to 2009) in 2010, and the Credit Suisse Today Art Award in 2012.
Jiang currently lives and works in Beijing, China.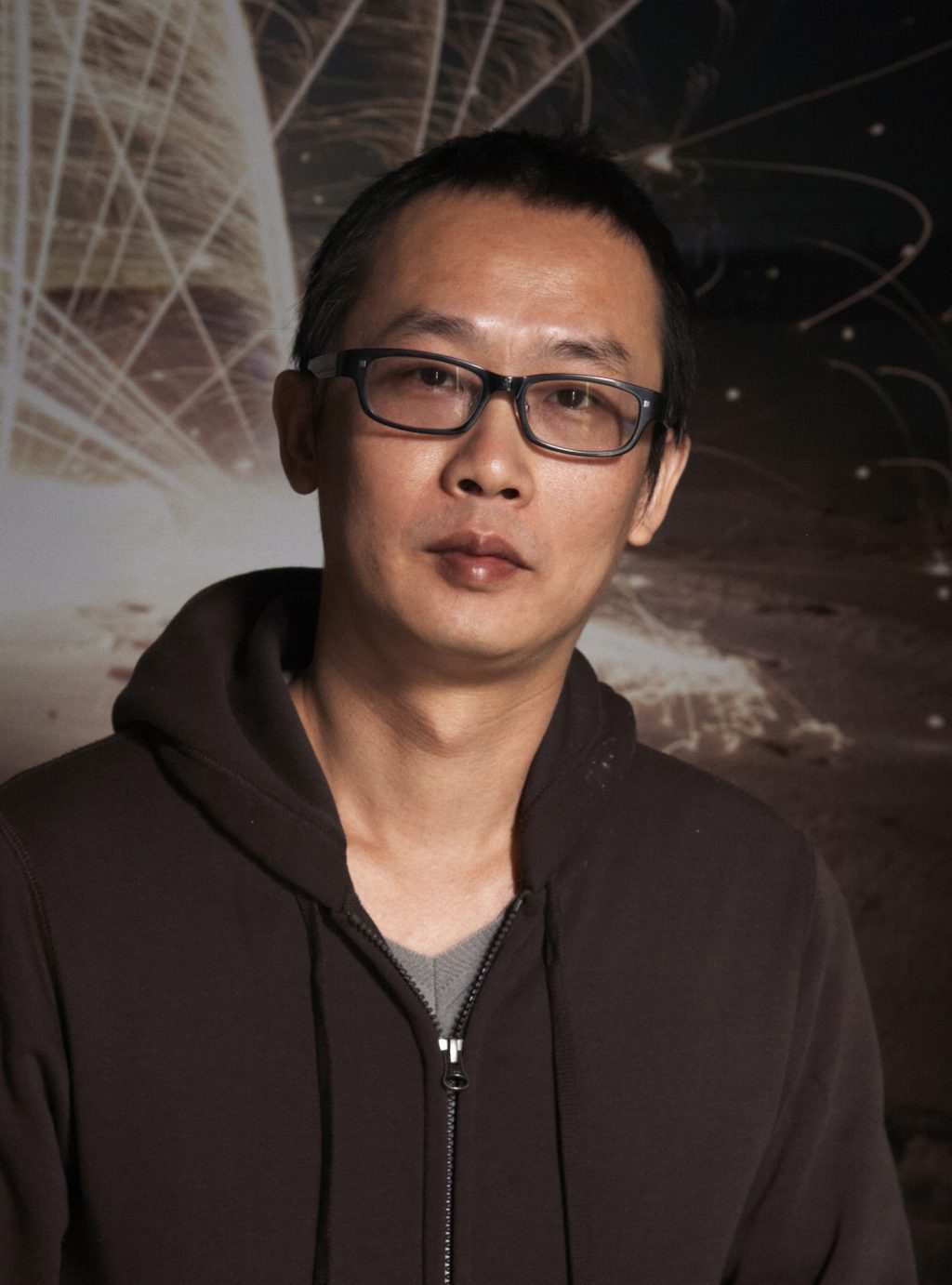 Solo Exhibitions (selection)
2021
"Between Landscapes", MANGROVEGALLERY, Shenzhen, China
2020
"Can I Become Better?", Blindspot Gallery, Hong Kong, China
2019
"Hypocenter" —Jiang Zhi, SiloSilo, Zurich, Switzerland
2018
"Flying Blind" —Jiang Zhi, Artron Art Cenre, Shenzhen, China
"Un-forming–Jiang Zhi" , The Roof Art Museum, Liang Zhu Center of Arts,  Hangzhou, China
"Already I know the storms—Jiang Zhi", Magician Space, Beijing, China
"Going and Coming", Blindspot Gallery, Hong Kong
2017
"One is All, All is One", TKG+, Taiwan
2016
"Jiang Zhi Solo Exhibition: ALL", OCAT Shenzhen Exhibition Hall A, Shenzhen, China
"Predestiny", Magician Space, Beijing
2015
"The Sight", White Cube, Hong Kong
2012
"Strait is the Gate", Magician Space, Beijing, China
"Love Letters", M97 Gallery, Shanghai, China
"Impure Light", Saamlung Gallery, Hong Kong, China
"If This is a Man", Times Museum, Guangzhou, China
2011
"A Thought Arises", Shanghai Gallery of Art, Shanghai, China
2010
"Attitude", Platform China Contemporary Art Institute, Beijing, China
"Temperature of the Nerve Endings", Tang Contemporary Art, Bangkok, Thailand
"Temblar", Magee Art Gallery, Madrid, Spain
2009
"Attitude", Osage Gallery, Shanghai, China; Osage Gallery, Hong Kong, China
"On The White", Osage Gallery, Singapore
2008    "On The White", Osage Gallery, Hong Kong, China
"Neurosis and Prattle", Marella Gallery, Beijing, China
"Shine Upon Me", DF2 Gallery, Los Angeles, USA
2007
"Things Would Turn Simple Once They Happened: Jiang Zhi Solo Photography Show", M97Gallery, Shanghai, China
2006
"Double Rooms – No. 03: Jiang Zhi Solo Exhibition", Zhu Qizhan Art Museum, Shanghai, China
1999
"Mu Mu: Exhibition of Jiang Zhi's Photography", Borges Libreria, Guangzhou, China
Group Exhibitions (selection)
2021
"The Arts of Memory", OCAT Shenzhen Exhibition Hall A, Shenzhen, China
"Futurism of the Past- Contemplating the Past and Future in Chinese Contemporary",   ArtBeijing Exhibition Center, Beijing, China
"Traveling toward a Perpetual Present", SGA Gallery, Shanghai, China
"The Fourth Today's Documents: A Stitch In Time Group Exhibition", ChongQing   Contemporary Art Museum, ChongQing, China
"The Circular Impact: Video Art 21", OCAT Shanghai, Shanghai, China
"Affect: Jiang Han Star Plan 2021 – Young Artists Research Exhibition", Wuhan Art   Museum, Wuhan, China
"When the Memory has Not been Forgotten", X Photo Gallery, Changsha, China
Multi-prismatic Mutual View,Macau Museum of Art, Macao, China
2020
"The Curation Workshop II: Sample Cases from OCAT", OCAT, Shenzhen, China
"Noire Lumière", How Art Museum, Shanghai, China
"Questioning Power", Osage Hong Kong, Hong Kong, China
"Resort", Three on the Bund, Shanghai, China
"As time goes by… New Stories from the Garden", Cang lang Ting The Surfing Wave  Pavilion & Ke Yuan, Suzhou, China
"Duration: Chinese art in Transformation", Beijing Minsheng Art Museum, Beijing , China
In the Name of Flower, Pearl Art Museum, Shanghai, China
"Situation Baroque", National Agricultural Exhibition Centre Hall 11
"Wish You a Sweeeeeet life", Duende Contemporary Art Museum, Foshan, China
"Shapes of Immortality", Arts & Crafts Museum Hangzhou, Hangzhou, China
"When Speed Become Form – Live In Your Screen", Wind In the Name of Flower, Pearl Art  Museum, Shanghai, ChinaH Art Center, Beijing, China
"In the Name of Flower", Pearl Art Museum, Shanghai, China
"Play & Loop II", Blindspot Gallery, Hong Kong, China
"Image- City-History: Shenzhen1891-2020", Guanshanyue Art Museum, Shenzhen, China
"About Us. Young Photography from China", The Alexander Tutsek-Sitftung, München, Germany
"Embodied Mirror: Performances in Chinese video Art", New Century Art Foundation, Beijing, China
"A one and a two: Artists Books Project, Aranya Art Center", Beidaihe , Beidaihe New Area, China
"Leaving and Returning", Braverman Gallery, Tel Aviv, Israel
2019
"The 4th Today's Documents – A Stitch in Time"Beijign times art museum, Beijing, China
"Concentration and Conciseness", The Bund Finance Center, Shanghai, China
"Ordinary Lie" , Seoul Museum, Seoul, Korea "Pal(ate)/ette/", Shanghai gallery of art,  Shanghai, China
"Free Prism: Video Wave", OCT Boxes Art Museum, Foshan, China
"Writing Non – Writing: Hangzhou International Modern Calligraphy Festival",China   Academy of Art, Hangzhou, China
"Technology Condenses Into Landscape—Tech Based Art and Landscape Painting", BEI  Zhaolong, Beijing, China
"The Curation Workshop—Exhibition Curation and Design", OCT Art & Design Gallery,   Shenzhen, China
"Love Love Love", Essence Contemporary Art Museum, Chongqing, China
"New Art History:2000-2018 Chinese Contemporary Art", MOCA Yinchuan, Yinchuan, China
"Now is the Time – 2019 Wuzhen Contemporary Art Exhibition", Wuzhen, Zhejiang, China
"New Video from China" , museum of contemporary art of Roma (Macro) , Italy
2018
"The D-Tale: Video Art from the Pearl River Delta" ,Times Art Center,Berlin, Germany
"Guangzhou Design Week "City Art Direction"—Origin, Taikoo Hui, Guangzhou, China
"Love:Intimate", Today Art Museum, Beijing , China
"Mind Temple", MoCA Shanghai, Shanghai, China
"Der Zauber des Alltäglichen- Lyrik•Film 2018", TPM, Nanjing, China
"Goddess in The Shell", Hangzhou Arts and Crafts Museum, Hangzhou, China
"Inspiration in Focus", MoCA Shanghai, Shanghai, China
"New Expression of Beijing", N3 Contemporary Art, Beijing, China
"40 years of Chinese Contemporary Photography", OCAT Shenzhen, China
"On Paper 2", White Space, Beijing, China
"Fiction Art", OCAT Shenzhen, Shenzhen, China
"The God of Small Things", Leo Gallery, Shanghai, China
"Wonderful World, Beijing" Times Arts Museum, Beijing, China "Ideological Characteristics",  WXY Foundation, Xian, China
"Rhizome—A Survey Subject of Chinese Contemporary Arts", Today Art Museum, Beijing, China
2017
"Troposphere—Chinese and Brazilian Contemporary Art", Beijing Minsheng Art Museum,
Beijing, China
"The 7th Bi-City Biennale of Urbanism\Architecture—Cities Grow in Difference", Shenzhen,
China
"Guangzhou Image Triennial—Simultaneous Eidos", Guangdong Museum of Art, Guangzhou,
China
"Art and China after 1989: Theatre of the World", Guggenheim Museum, New York, USA
"M+ screenings: City Limits", M+ ,Hong Kong, China
"The Exhibition of Annual of Contemporary Art of China 2016", Beijing Minsheng Art
Museum, Beijing, China
"Canton Express: Art of the Pearl River Delta", M+ Museum, Hong Kong, China
"Moments and More: Documents of Culture Pavilion [wén huà guǎn] Online Art Project
OCAT Shanghai, Shanghai, China
"Post-sense Sensibility: Trepidation and Will", Shanghai Ming Contemporary Art Museum,
Shanghai, China
2016
"Post-sense Sensibility: Trepidation and Will", Beijing Minsheng Art Museum, Beijing, China
"Love Addict: Jiang Zhi and Chen Xiaoyun", Taikang Space, Beijing, China
"Turning Point—Contemporary Art in China Since 2000", Minsheng Art Museum, Shanghai,
China
"Heavy Artillery", Rabbit Gallery, Australia
"The World is Yours, as Well as Ours", White Cube, London, UK
"Exotic Stranger", Galerie Paris-Beijing, Paris, France
2015
"Nonfigurative", Shanghai 21st Century Minsheng Art Museum, Shanghai, China
"Beyond Image: Laboratory of Light", Hubei Museum of Art, Hubei, China
"Grain to Pixel—A History of Photography in China", Shanghai Center of Photography,
Shanghai, China
"Concert of Form: Art Without Text", Today Art Museum, Beijing, China
"The 2nd Three Shadows Experimental Image Open Exhibition", Three Shadows Photography
Art Centre, Beijing, China
2014
"Unseen Existence: Dialogues with the Environment in Contemporary Art", Hong Kong Arts
Centre, Hong Kong, China
"The 3rd Criticism—Art Language", Times Art Museum, Beijing, China
"The 12th National Art Exhibition—The Section of Experimental Art", Today Art Museum,
Beijing, China
"The World III in the Third World", Chulalongkorn Art Centre, Bangkok, Thailand
"Advance through Retreat", Rockbund Art Museum, Shanghai, China
"Three Shadows First Experimental Image Open Exhibition", Three Shadows Photography   Art Centre, Beijing, China
2013
"The 5th Bi-city Biennale of Urbanism\Architecture: Urban Border", Shenzhen, China
"The 8th International Ink Art Biennale of Shenzhen", Guan Shan Yue Art Museum,
Shenzhen, China
"Art Sanya: Encounters", Sanya, Hainan, China
"Being is Not Being", UCCA, Beijing, China
"Pessimism or Resistance?", Taikang Space, Beijing, China
"New Framework: Chinese Avant-garde Photography from 1980s-90s", Blindspot Gallery,
Hong Kong, China
2012
"The Finalists Exhibition of Credit Suisse Today Art Award 2012", Today Art Museum, Beijing,
China
"The 9th Shanghai Biennale: Reactivation", Shanghai Power Station of Art, Shanghai, China
"The 4th Guangzhou Triennial: The Unseen", Guangdong Art Museum, Guangzhou, China
2011
"The Power of Doubt", Times Museum, Guangzhou, China
"Guanxi: Contemporary Chinese Art", Today Art Museum, Beijing, China
"The 1st CAFAM Biennale: Super-Organism", CAFA Art Museum, Beijing, China
"The Shape of Time: The Multi-narrative History in Contemporary Chinese Art", Iberia
Center for Contemporary Art, Beijing, China
"Moving Image in China: 1988-2011", Minsheng Art Museum, Shanghai, China
"Guanxi: Contemporary Chinese Art", Guangdong Museum of Art, Guangzhou, China
"Breaking Away—an Abstract Art exhibition", Boers-Li Gallery, Beijing, China
"The 14th PHotoESPAÑA Festival", Madrid, Spain
"Community of Tastes: Chinese Contemporary Art Since 2000", Museum of Contemporary
Art, San Paulo, Brazil
2010
"A Decade Long Exposure: The Central Academy of Fine Arts and Chinese Contemporary
Photography", CAFA Art Museum, Beijing, China
"From Modernity to Modernization: Chinese Media Art since 1988", MK gallery, Rotterdam,
The Netherlands
"Community of Tastes: Chinese Contemporary Art Since 2000", Museum of Contemporary
Art, Santiago, Chile
"Back to the Future", Osage Gallery, Hong Kong
"Reshaping History: Chinart from 2000 to 2009", China National Conference Center,
Beijing, China
"Post New Photo", Chamber Fine Art Gallery, Beijing, China
"Vision 2: The Future that Encompasses the Past—An Art Exchange Program between China and Taiwan", TKG+, Taiwan, China
"Looking through Film: Traces of Cinema and Self-Constructs in Contemporary Art", OCT
Contemporary Art Terminal, Shenzhen, China
"At the Crossroad – Contemporary Artworks from Collection of GDMoA" National Taiwan
Museum of Fine Arts, Taiwan, China
2009
"TRAFFIC—Art Highway", Musée des Beaux-Arts et d'archéologie de Besançon, Besançon,
France
"Time Versus Fashion", Kunstverein Nürtingen eV, Nürtingen, Germany
"The 3rd Guangzhou Photo Biennial", Guangdong Museum of Art, Guangzhou, China
"Spectacle—To Each His Own", Museum of Contemporary Art, Taipei, China
2008
"Drawn in the Clouds—Asian Contemporary Art", Museum of Contemporary Art Kiasma,
Helsinki, Finland
"The 1st Mediations Biennale", Poznań, Poland
"EXQUISITE CORPSE: China Surreal", Gallery M97, Shanghai, China
"The 3rd Nanjing Triennial Exhibition—Reflective Asia", Nanjing Museum, Nanjing, China
"China Gold", Contemporary Chinese Art, Museum of Maillol, Paris, France
"55 Days in Valencia: Chinese Art Meeting", Instituto Valenciano de Arte Moderno,
Valencia, Spain
"La Cina è Vicina—China Next Door", Palazzo delle Arti, Napoli, Italy
2007
"New Photo—Ten Years", Three Shadows Photography Art Centre, Beijing, China
"The First Today's Documents 2007—Energy: Spirit • Body • Material", Beijing Today Art
Museum, Beijing, China
"The 3rd Lianzhou International Photography Exhibition", Lianzhou, Guangzhou, China
"We Are Your Future: Special Project of the 2nd Moscow Biennale of Contemporary Art", Art
Center Winzavod, Moscow, Russia
"The 2nd Beijing International Film Festival (BiFF)", Songzhuang Art Gallery, Beijing, China
2006
"All Look The Same? / Tuttiuguale? Art from China, Japan & Korea", Fondazione Sandretto
Re Rebaudengo, Turin, Italy
"La rivoluzione siamo noi", Isola Art Centre, Milan, Italy
"The 1st Festival Shadows: Cinéma Indépendent Chinois", Paris, France
"The 20th Fribourg International Film Festival", Fribourg, Switzerland
"Mycology: The Politics of Realism – A Case of Chinese Contemporary Art", Centro Cultural
de Macau, Macau
2005
"The 2nd Guangzhou Triennial of Art", Guangdong Art Museum, Guangzhou, China
"Copenhagen International Documentary Film Festival", Copenhagen, Denmark
"Berlin Asian-Pacific Film Festival", Berlin, Germany
"Irreality", Para Site, Hong Kong, China
"The 5th Asian Film Symposium & Inaugural Forum on Asian Cinema, The Substation Moving
Images, Singapore
"City_net Asia 2005", Seoul Museum of Art, South Korea
"Plato and His Seven Spirits", OCT Contemporary Art Terminal, He Xiangning Art Museum, Shenzhen, China
"The 7th Asian Film Festival in Tours", Tours, France
"Pingyao International Photography Festival", Pingyao, China
"Mahjong: Contemporary Chinese Art from The Sigg Collection", Kunstmuseum Bern, Bern,
Switzerland
2004
"Between Past and Future: New Photography and Video from China", ICP and Asia Society,
New York, USA
"The 5th Shanghai Biennale: Techniques of the Visible", Shanghai Art Museum, Shanghai, China
"Impakt Festival", Utrecht, The Netherlands
"The 22nd Turin Film festival", Turin, Italy
2003
"La Biennale di Venezia—50th International Art Exhibition: Zone of Urgency", Venice, Italy
"The 8th IFVA Awards: Asian New Force", Hong Kong short film and video Festival, Hong Kong, China
"Distance: A Collection of the Guangdong Museum of Art Contemporary Art Invitational
Exhibition", Guangdong Museum of Art, Guangzhou, China
"The Fifth System: Public Art in the Age of Post-Planning – International Public Art
Exhibition", Shenzhen, China
"The 10th Biennial of Moving Pictures", Geneva, Switzerland
"The Different Same" Shanghai Duolun Museum of Modern Art, Shanghai, China
2002
"The 4th Gwangju Biennale Exhibition—P_A_U_S_E", Gwangju, South Korea
"The 1st Guangzhou Triennial of Art", Guangdong Art Museum, Guangzhou, China
"Pingyao International Photography Festival", Pingyao, China
"Under Construction: New Dimensions of Asian Art", The Japan Foundation Forum / Tokyo Opera City Art Gallery, Tokyo, Japan
2001
"Contemporary Multimedia Art Festival", Hangzhou, China
"Asia Art Festival", Berlin, Germany
"The 1st Independent Film and Video Exhibition", Beijing, China
2000
"Sovereignty & Beyond—Videos from Chinese Artists International Festival", Hong Kong
1999
"Multimedia Art Asia Pacific Festival", Singapore
"Post-Sense Sensibility: Alien Bodies and Delusion", Beijing, China
"The 1st China-Hong Kong International Video Art Festival", Hong Kong
"Beijing—London: Revolutionary Capitals", London, UK
1997
"Demonstration of Video Art '97 China", Central Academy of Fine Arts Gallery, Beijing, China
Awards
2012
Credit Suisse Today Art Award
2010
Academic Achievement Award of Reshaping History: Chinart from 2000 to 2009
2000
Chinese Contemporary Art Award
Collections (selection)
BSI Art Collection, Switzerland
DSL Collection, France
Guangdong Museum of Art, China
Times Museum, China
Institut Valencià d'Art Modern, Spain
Hood Museum of Art, USA
Kadist Art Foundation, France and USA
White Rabbit Contemporary Chinese Art Collection, Australia
M+ Museum, Hong Kong
Sigg Collection, Switzerland