Lin Ke

Nantou Face Town

2023.10.13-10.15

2/F, No.7, Zhongshan West St., Nantou City, Shenzhen
About
MANGROVEGALLERY and Nantou City jointly present the second iteration of the artist-in-residence program. This time, we invited artist Lin Ke for a one-month residence, during which he experimented with the use of oil paints for the first time. While working and living like a hermit in the middle of this bustling city, he connected with the hitherto unexplored material, acquainted himself with it, communicated with it. He used the imagery and symbols woven together in his subconsciousness as the means of expression, to record the process of their interaction. The studio opens to the public from Oct. 13th to 15th.
Lin Ke graduated from the New Media Art Department of China Academy of Art in 2008. He often takes the computer interface as a field of artistic experimentation, and gradually derives a distinct form of visual and behavioural language from his day-to-day operation and exploration of computer software as well as online materials. He uses desktop screenshots or screen recording software to collage file icons and graphic toolbars that have been symbolized in their everyday use with portraits or real-life sceneries, thus forming a series of curated poetic landscapes. In this process, his observation based on the computer interface and reconstruction of the visual language not only nullify the original the software as an instrument, allowing it to escape from the dreary world of daily usage, but also reflect the contingent and liminal nature of the Internet.
During the month-long residency, Lin Ke returned to the real world he had been living in, and experimented with oil paints for the very first time, trying to "create without thinking"—an act of pure instinct that coincided with his observation of the tool being a unit of display in his previous practices. In his probing of the "new" materials, he recognized and experienced the subtle emotions that flowed from the tip of the brush, while at the same time leaving behind memories of Nantou City and the people in it.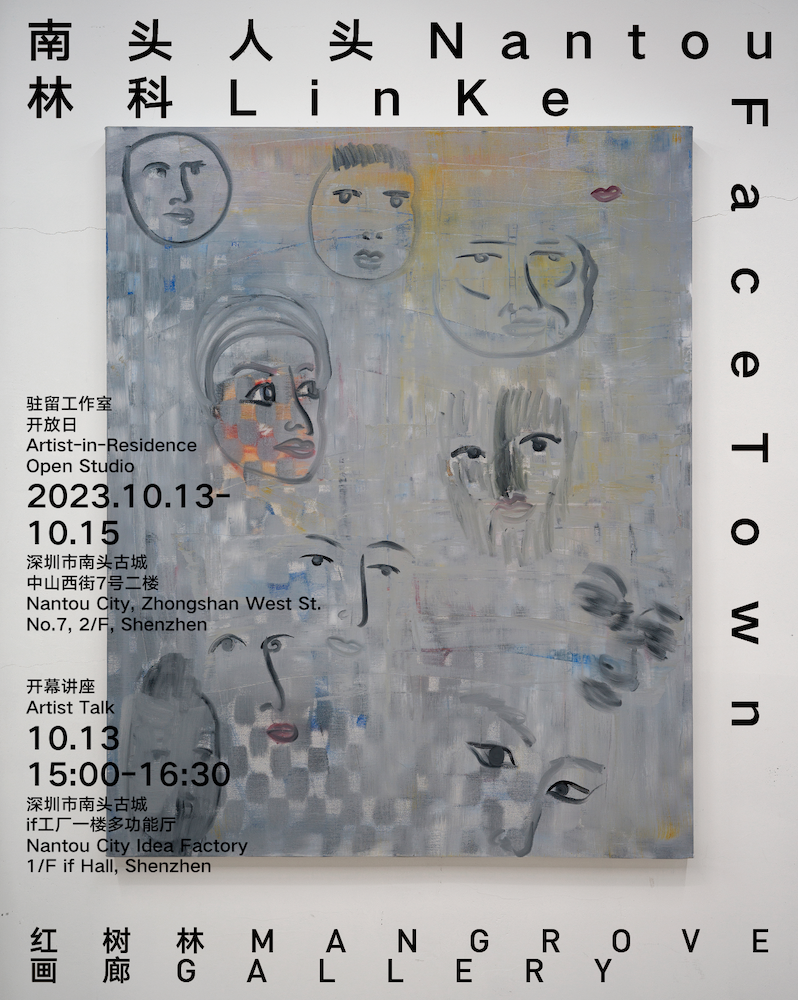 Contact
General inquiries

Sale inquiries
MANGROVEGALLERY
No. 110, Stage 2, South Square
One Shenzhen Bay
Shenzhen, China

+86-755-86522860

Tuesday - Saturday
11:00-18:00
Closed on Public Holidays