Daniel Knorr

Materialization

Curator:

Li Zhenhua

2021.12.18-2022.3.30

Pingshan Art Museum
About
红树林画廊代理艺术家丹尼尔·克诺尔(Daniel Knorr)大型个人展览《物化》于2021年12月18日在深圳坪山美术馆(PAM)正式开幕。展览由李振华策展,集中呈现了丹尼尔90年代至今的四组系列作品,在新的语境下延伸了"物化"的概念,也体现了丹尼尔对材料物质性的持续探索,以及对艺术史的解构"重现"。
丹尼尔·克诺尔的作品涉及到的媒介关系、社会议题,以及如涟漪般扩散的观念、物质延展,构成了他专注的"物化"概念,因其接续着达达主义、观念艺术、新媒体艺术、关系美学之艺术历史线索,也可以回应艺术演进的多个知识侧面,并构成与中国当代艺术发展与演进的相互借鉴,并统合在全球艺术历史的脉络中。此次展览持续展出至2022年3月30日。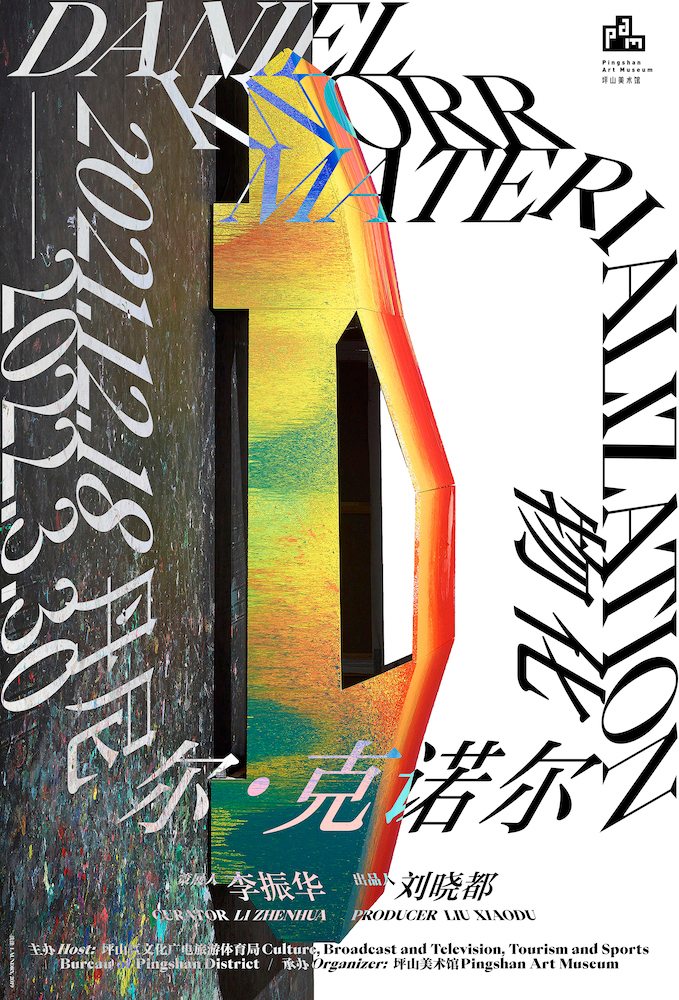 Curator
Li Zhenhua
Born in Beijing in 1975, Li Zhenhua now works in Zurich and Berlin.
Active in the field of contemporary art since 1996, his practices mainly include curation, art creation and project management. Currently Working as the curator of Film at Art Basel Hong Kong (since 2014), Mr. Li is also the nominator of Sommerakademie Paul Klee Program and the Prix Pictet in Switzerland. He was a member of the international advisory board for the exhibition "Digital Revolution" at the Barbican Centre in the UK in 2014 and for SymbioticA in Australia in 2015.
Besides, he also served as a consultant for Hong Kong Ticketflap in 2015. Li Zhenhua has presided over the compilation of the artist's personal publications, including Yan Lei: What I Like to Do, Feng Mengbo: Journey to the West, Hu Jieming: A Hundred Years in One Minute and Yang Fudong: Dawn Mist, Separation Faith. His art reviews were published in his own book Text.
He's won multiple awards including Curator of the Year (2015) from Art Power 100, Curator of the Year(2015) by TANC Asia Prize, as well as the Innovation Prize for Contemporary in the 3rd Ural Industrial Biennial of Contemporary Art (2015) in Russia.
Mr. Li also served as the chief judge in many art events in and abroad, including: International Filmfestival ContraVision (2010), Contemporary Chinese Art Award (2012) (*now known as Sigg Award of M+ Museum), Fantoche International Animation Film Festival in Swiss(2012), and Blue Prize of Hyundai Motor (2018), etc.
Contact
General inquiries

Sale inquiries
MANGROVEGALLERY
No. 110, Stage 2, South Square
One Shenzhen Bay
Shenzhen, China

+86-755-86522860

Tuesday - Saturday
10:00-18:00
Closed on Public Holidays